Scott Douglas Franklin, D.C., C.C.N., C.C.R., C.C.S.M.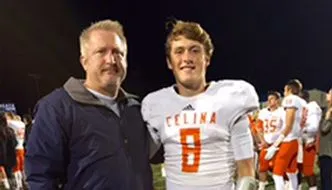 Scott Douglas Franklin, D.C. graduated from Parker College of Chiropractic with honors in 1994. He earned several awards during his clinical labs for excellence in use of treatment techniques. Dr. Franklin has over 28 years experience in treating patients of all ages. Dr. Franklin keeps up to date with the latest techniques and technologies to provide excellent treatment to his patients. Dr. Franklin has obtained his Certified Chiropractic Neurology, Certified Chiropractic Radiology, and Certified Chiropractic Sports Medicine board certifications.

Dr. Franklin and wife Ellen have 3 beautiful children; Kathryn, John, and Summer. Dr. Franklin and wife are now grandparents to Knox L. Nebeker, son of Kathryn and Rhett Nebeker.

If you have any questions about Dr. Franklin or would like to learn more about chiropractic care at Bobcat Chiropractic, please call us at (972) 382-8822 today!